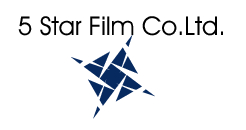 5 STAR FILM COMPANY LTD.
Intellectual Property & Business Assets Prospectus:
Registered Office
"One World Television"
C/O - 5 Star Film Co.Ltd
(7) 35/37 Ludgate Hill,London, EC4M 7JN
Tel. 01236 898876
Skype: star_films
5starfilmco@mail.
Description:
Film & Television Franchise Distribution Company.
Products and Services
1 "One World Television" International Television Channel Franchise.
(a quadruple award winning business model).
Mission To provide positive free from violence Program Content.
(Value) £44,000,000,000
2. "One World Television Programs" (Distribution Business):
Films,Comedy,Serials,Documentaries,Music Videos.
Owning "Licensing Rights" to more than 1,700 Episodes from 9 successful Indian Soap Series,in three languages.
30 hours of Music Videos, 102 hours of Comedy, a 38 Episodes Documentary, valued at £144,000,000
per one year exploitation. The Company is also a vetted member of "RightsTrade" who host a controlled Marketplace for buyers & sellers in the Film distribution & Broadcasting Industry,where we can access more than 5,000 Hollywood Films to present to International Buyers. (Present Value) £864,000,000
3. Intellectual Property:
"Entrepreneurs on Board" A Reality Television Series Franchise.
(Value) £96,000,000
4. "Legendary Concerts"
A Famous Acts comeback Concert Series Franchise..
(Value) £96,000,000
5. The "Power of Attorney" 5 Star Investment Fund.
A Corporate Investment Fund (Business Model) than enables a Firms funds to be invested though individual accounts opened by the Firms Employees & privileged Members and Managed by the Firms Investment Funds Manager.
(Value) £1,000,000,000
7. An International Patents Registration business model suitable for Principalities.
..A new model that will grant Patents within 3 Months,to enable Inventors to be free of a back wards system that can slash the value of their I.P by having to wait for years to obtain a Patent
Registration is free,but the Registrar Firm owns a 10% interest in the Property throughout all future sales cycles.
The Registrar is likely to attract business Worldwide,and accept major re-registrations from Major Industry & as well as Private Inventors.
(Present Value) £9,600,960,000
8.Broadcasting Services:
We provide a Website International Television Channels Platform.
This can provide a Free Service or be Monetized via Advertising Agencies.
We also provide a Monetized Events Broadcasting Platform,where clients can create a paid for Tutorial Broadcast or Performance based broadcast.
(£96,000,000
Overall there are 14 Company Intellectual Properties,enabling a multi-billion pound annual revenue
Overall Value: (£142.6 B)
A Prospectus Brief:
1. The Franchise Model:
Imagine an explorative "All Cultures" TV Channel that delivers live & recorded events from a cross section of International Venues,featuring Live Concerts from the Worlds best venues, as well as Circus,Theatre Productions,Opera,Classics,Jazz,Folk,World Music,and which also Archives all genres of Entertainment to a directory where the viewer can access a see-fax concerts schedule list,and actually order on-line Tickets to enter any categorised on-line Internet event after paying a £2 via a pay button!
The Concerts will have to be viewed from an Internet Television from the ONE WORLD TV CHANNEL, in order to continue the Advertising Revenue.
Sky almost have this type of facility for Movies only,yet we have conceptualised an International licensing agreement that can monopolise contracts between a suitable Brand TV Station & all the Major Record Companies,Venues,Artistes Agencies as well as individual Acts.
The Broadcasting Contracts between the TV Operator & the Entertainment Industry will incorporate the establishment of a Broadcasting dates directory of scheduled live concerts from around the World that is empowered by Promoters themselves who intend to broadcast their Bands Concerts in order to gain a share of the ticket revenue,as well as Television Broadcasting Revenues.
The Franchise model We have created,establishes an equity share of the proceeds for the Licensee,plus an exclusivity agreement whereas the purchaser shall be the sole co-owner holding rights to re-license exclusively,but with reservations.
We believe that our 40 years experience within the music scene as well as our liaisons in the Industry enable the expertise necessary to guide the eventual production team along the way to expediently establishing the completed matrix that has been ingeniously conceived and thought-out.
Our Copyright Business Module.
Is a Unique Broadcasting Concept that has never yet been deployed. We have a notable expert liaison & negotiator in the Film & Music Industry who specialises in Publishing & Copyright Clearances. We have also researched Our Intellectual Property Rights & are satisfied that no competitor is involved or allowed to compete with our Conceived (Intellectual Property Copyright) Business Broadcasting Marketing Modules, Entertainments Program that licenses a stream of Record Companies & Venues to broadcast directly to a Television Programs on-line Archive directory & to vendor on-line Concert Tickets via a TV Channel Payment processing control faculty.
This Unique Copyright Intellectual Property is called "The Media Mentor Marketing Model" The Media Mentor System enables a Record Company the assurity via exclusive Contract,that they can Film their Booked Concert events,and be contracted to earn on going Royalties as those Films shall be added to a Broadcasting Archive to be either sold via Internet TV or actually Broadcast from the Station Channel itself. One World Entertainment Television shall become then,the Worlds foremost Sponsor of the Performing Arts!
Operations
Our vision is to see the next stage in the entertainment industry deliver a radical new development whereas International Concert Venues in all Countries are able to broadcast Live Events directly to digital TV and to incorporate an on-line Internet Broadcasting Platform that can be viewed via a see-fax type linked TV web-page. This Module is the only blueprint in existence that unites the Broadcasting Media with The International Records & Entertainments Industry to convey multi faceted streaming of Multi level Broadcasting & revenue input flow throughout all Commercial Territories.
This Unique Concept is unprecedented.
Stage.1 The Record Company or Entertainment Agency establishes a Media broadcasting contract with the the Brand Channel,"World [entertainment] television.
The Record Companies or Agent can provide broadcast quality or Video cameras to stream live shows directly to the TV Channels internet archive broadcast platform. An international library of Concerts,events can be built prior to eventual Network broadcasting.
The best Concerts can be scheduled to be broadcast on to live TV.
The aspect that we find most interesting is the factual realisation of a mutually profitable area of financial benefits can amount from the interactive see-fax screen linked to web pages via the 2nd stage.
Stage 2. The see-fax page will contain the entire Concert search program, showing scheduled events categorised as
genres,Countries,Cities & Towns and from these pages International advertisers can place advertisements as well as Record Companies to promote their scheduled events.
Stage 3. The see-fax is reproduced exactly on the World-wide web & hosts a Ticket Booking Office & Pay Button enabling an
access code to be bought to each Venues Broadcaster Viewing Page for the price of £2 per Concert.
Summary:
The blueprint vision entails the possibility of over half a million venues producing 2-3 concerts per week being able to be accessed by World Audiences accessed both from Television as well as from the Internet, representing the personal booking schedule to enable events to be booked from the archives. Furthermore certain Musicians Social Network sites register up to 6.000.000 Artistes contact details,broadcasting licensing to the directory can be facilitated by engaging one of the Social Network Firms to prospect this purpose,thus networking promotional activity.
Revenue would pour in both from the scheduled TV shows as well as from the home booked "pay to watch" Concerts. The internet site can direct customers to the see-fax positioned on the Television exclusively to enable Internet TV viewing to hold the Network ratings exclusively for all Channel shows. This would mean that the access code needs to be logged in from the Television set solely.
We hold the blueprint for this endeavour and are looking for the first committal from whosoever has the go-for-it to manifest this festival forcasted business held in our custodial embargo, to ensure that the blueprint we have rigorously researched shall not be perverted by failure on behalf of any going concern to envision the soul of its forgoing enclaved un manifest potentiality.
Financial proceeds from on-line Concerts paid for by the Public only should be shared with the Venue and the Acts themselves. We recommend ticket prices to be reserved at £2 and suggest that 50% be awarded to the Venues Acts & their Management .
We shall hold the Copyrighted business modules intellectual property until we are in a position to host our own future Network Station ourself,this would be a loss to the Careers of many thousands in the Music business that would benefit earlier,by a business concerns adoption of this great & worthy enterprise.
This truly is a momentous & auspicious Television History making World Culture connecting concept. We believe that the contracting Entertainment Industry should jump at a chance like this,and that these future Programs Archives could form the basis of any future New Talent Search programs resource such as the x Factor for instance.
More statistics.
The unique characteristics of this Copyright Module benefits by providing 4 outlets for incoming revenue:
1. TV Advertising.
2. International Website Advertising.
3.Licensing Films.
4.On line Concert Ticket sales.
An Entrepreneurs outlook
When entered into rapport with this copyright conceived blueprint module, would surely evolve the initiation that in many years to be arrived at,an entirely new entertainment broadcasting platform as well as Concert Venue empowering commercial venture which will have revolutionised the way that different countries see one another,not as now from a Capitalist versus Communist indoctrinated social Government engineered structure, but from the grass roots social harmony involved with the Cultural Arts as enabled by free enterprise, dependant upon commercial availability rather than a Broadcasting Authorities exclusivity.
...........................................................................................................................................................................................................................................................................VISION-ON
What we have here is an International Cultural Events Channel that harnesses The International Entertainment Industry & Venues to licensing contracts that assures an ever building stream of scheduled broadcasting dates derived from Record Company Talent pools & City Venues who supply the Station with a Content feed of live Concert Films to a TV Channel Archive,to enable the Viewing Public to book Concerts on-line via their TV set & pay by credit card or by subscription.
The Concerts can be viewed on TV or on the internet to enable visitor traffic which can empower advertising revenue. When the on-line directory of Concerts create a detraction from the average rating stats based upon the main channels program i ternary then advertising can be doubled up to feed into the most popular events being streamed from around the world in order to create the optimum premium incoming advertising revenue. The beauty of Archiving the Worlds greatest Concert events is that an extremely valuable resource of popular archived material becomes preserved for posterity,this in turn established a highly marketable product source which other networks will be keen to hire.
The intrinsic Vision of ONE WORLD TELEVISIONS Global Plan,is to fill a Void that presently exists,which is to tap in to
each Nations innate desire to promote,preserve & to pride themselves of their Artistic & Cultural Heritage. The Nations Cultures as
expressed through Artistic excellence is presently undermined by broader taste mediocrity,that Organised Commercial interests tend
to mistakenly assume are the popular choices that they need to promote. However Evidence suggests that the Pinnacle standard of
excellence needs to be Championed within each Nation!
INTELLECTUAL PROPERTIES CHECK-LIST
ONE WORLD TELEVISION.
TRADE NAME & BRAND.
Also Incorporated into One World TV Franchise is the alternative Media-Marketing licensing program.
"The Media Mentor Marketing Program"
2. MEDIA MENTOR MARKETING PROGRAM:
(This is our Brand Name that describes the contractual I.T Licensing Program:) TO LICENSE THE INTERNATIONAL ENTERTAINMENT INDUSTRY & RECORD COMPANIES WITH BROADCASTING CONTRACTS TO SUPPLY PRODUCTS TO ANY "ONE WORLD TELEVISION" FRANCHISE. As Television represents the pinnacle of the entertainments Industry publicity outreach,Our Program capitulates
this,by instigating a Mentoring of the Media Industry that is A & R based,in order to create a direct chain of submission of International Film products to a resource directory.
The Record & Entertainment Industry recognise that Television represents the highest echelon in their ranks when it comes to launching their most popular Acts to experience maximum mass Publicity. Therefore this I.P. enables Record Companies & Agencies to secure foot-in-the-door licensing Contracts that
prepare them to launch big named acts publicity exposure to a single media entertainment TV Program that is specifically focused upon bringing the best of the Worlds Performing Arts to the viewing public. Therefore the bridge between the Media Industry is indeed Mentored by way of Contract Licensing.
Therefore should any other TV Producer wish to copy our schedule for success yet not desire to buy the TV Franchise brand name above,then they can elect
to buy the MEDIA MENTOR MARKETING PROGRAM (Intellectual Property) License Fee £2.000.000
The equity rates are 50% of the profits for 2 years,then we reduce down to 15% for 20 yrs.
3. The Reality TV Program: Entrepreneurs ON-Board:
(Negotiable}
4. The Broadcasters Pay-Master Kit. This is Our Copy write Brand Name I.P that enables Professional Broadcasters to promote, sell Tickets
and to Broadcast Shows to their Own Websites independently of another Provider Firms stationary website,as well as to license the business to
others when an Exclusivity License has been granted.
© 2011. All Rights Reserved.
5. Public Contribution Loyalty Credits:
See the Presentation for details.
Since 2009
5 Star Film Company Ltd has existed as an Intellectual Properties and Assets Holding Company,intent on building its assets value in order to create an equitable strength enough to attract a buyer in order to either establish a merger to enable us to manage our Television Channels,or to opt for an outright sale,which will enable us to engage in another extraordinary Business Model which we have not yet disclose,but will require considerable Capital Investment.
Our valuation for Television Programs and Films we own rights to,are conservative as they are based on the amount only one Television Channel would pay to broadcast them all in one year including 3 repeat broadcasts per episode,which is usual. Therefore the real exploitation value of all the Programs we hold as Company assets its much greater.
1. One World Television Channel Franchise. £4,000,000,000 - £8,000,000,000 per / Annum.
2. Television Programs Assets: £150.000.960
3. Loyalty Credits: £96,000,000
4. The International Patents Registrar: £500,000,000
5. The Power of Attorney Investment Group: £496,000,000
6. One World Television Programs: £96,000,000
7. The Company to price to Merger 50% of its assets. £1,960,000,000
8. The Company to purchase & exploit 100% of its assets £6,400,000,000