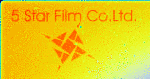 5 Star Film Co.Ltd
Television Channel Franchiser.
TV Program distribution Company
STAR FILM CO.LTD. is an Incorporated Film Production Company that was created from a desire to Commit to Promoting Specialist Concerts in the U.K and for the Production of Television quality Live "In Concert "Legendary Films featuring Music Performed by Yesteryears Legendary Acts.
THE HISTORY OF 5 STAR FILM Co.LTD.
The Companies formation was preceded by the development of "The Avant Guilds Performing Arts Association"established after the New Millennium during a catalytic period when liaisons between the present Directors,a Lawyer,a Recorded Musician & the Founder were formed.
Thereafter during a period of creatively, doors of opportunity opened, due to the influence of Friend & acquaintance, Violinist Nigel Kennedy. As the Publicity Web Site developed,on Myspace,eventually a contact list of more than 78 Well known Acts,and several hundred lesser known, with Web-Sites access was obtained. Whilst viewing these sites,it became apparent that thankfully many of the World Famous Performers who Recorded during the 70s were still Touring.
Upon viewing the archives of the original footage recordings of Master Class Bands who sculpted the Musical heritage of the 70s & 80s, it became blatantly obvious that everyone of them have recorded upon equipment that is far inferior to the technology that is available today. More importantly the tape format they recorded on originally has a tendency to corrupt and decay with time.
This led to the Idea of Creating a Company with intention to plan & Organize Filmed Concert Shoots that will enable now Aging Stars of earlier Decades to be Re-recorded and Archived upon Digital Beta Data-Base Format, establishing Quality footage, to be created for Posterity, so that a Living recorded Memory of a Musical & Cultural Heritage featuring these now veteran Legendary Stars, shall be preserved whilst they are still touring in these times.
For Investor interests Our Aim is to Specialise in Producing Featured Guest Star, In-Concert Television Programs, for International distribution. bringing World Famous Artists to even the most Culturally defined obscurest of Nations.
The mainstay strategy will be to offer a Series of Television Concert Programs to Broadcast throughout Europe & the World,Featuring Internationally acclaimed Acts who are popular enough to assure a Worldwide Television Network acceptance.
5 STAR FILM CO.LTD have associations with "Musicalities.Ltd." to deploy their Marketing Strategies. This Private Company is the Brain-Child of one of the Names in the Music Publishing Business,he Originally worked for Tambla Motown,who Published the Works of Acts such as Stevie Wonder, Diana Ross & The Supreme s,& Michael Jackson & the Jackson Five,before Moving on to become the the General Manager of Elton Johns Rocket Records label,followed by a three year contract as Managing Director of of Paramount Pictures,Music Publishing division,
then to eventually form his own Music Licencing Company, Musicalities.com.
Known on the Internet as the Marketing Guru behind Motown,he moved on to become an Ace to utilize Creditable skills and to clinch over 122 specialised Contracts within the Media and Film Industry,and is licensed & available to Contract these Products to broadcasting networks Worldwide.
Our strategy was to remain a Non Trading Company whilst allocating maximised time and effort to establish a hefty weight of valuable assets,through the creation of Intellectual Property & Business licencing Models.
Our long wait for Capitalisation led to the construction of the designed Ultimate Platform for Production Promotion,ie the Construction of a newly conceived Television Channel. Now more than 4 years in the Planning,this painstaking labour of Love & potentially Charity,for there are sponsorship projects in the pipeline,has now turned a corner on the long road to fruition,and it is to this purpose that We welcome they who may be the future Pioneers of a great adventure when we become aptly positioned to enable others to make their Fame & Fortune upon The Stage of Life,by becoming International Sponsors of the Worlds Performing Arts,through this great endeavour which is named, "One World Television.
Presently:
5 Star Film Company are embarking as Television Program Distributors,in order to cater for the present rise in Internet TV Content licensing acquisitioning that leading new Media Venturing Firms are embarking upon; as the Company with its superb connections have indeed established access to a veritable source of Television Programs of all genres,that are still very un known throughout the territories outside the U.K.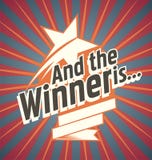 Executive Bodies Like our Business Model & Brand.

Two panels of experts went through the submitted criteria,and gave the brand the "best innovator" awards!

5 STAR FILM COMPANY LTD
Sector Innovator Award for Broadcasting (2015)
The Award went to...
The "One World Television Channel" Franchise.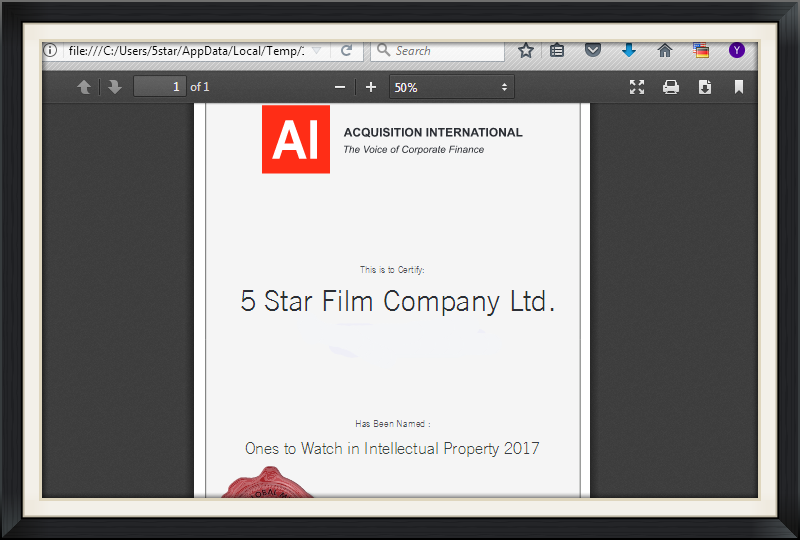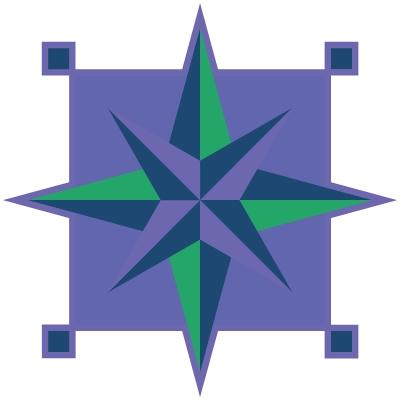 One World Television Programs Distribution:
Media Analysis:
The programs below have actually achieved the viewer numbers (in red ) printed below, the actual cost of each advertising spot for these programs is £36 per 1,000 Viewers.
However the positioning of the E.P.G number also effects the number of viewers,i.e random remote navigators.
Therefore our Media Analyst forecast that our E.P.G positioned below 250 on the Sky Network,could be earning from £28.000.000 per week upwards.
A Selection of the Programs were calculated according to the viewer numbers watched on the BBC Channel,and this is how much the BBC would have earned during one week if they had sold advertising. £76,792,320

Peter Sellers shot hundreds of home movies during his lifetime. Most have never been screened in public until now. These films, plus interviews with friends and family, provide a privileged glimpse into the private life and imagination of this inventive, original and well-loved actor.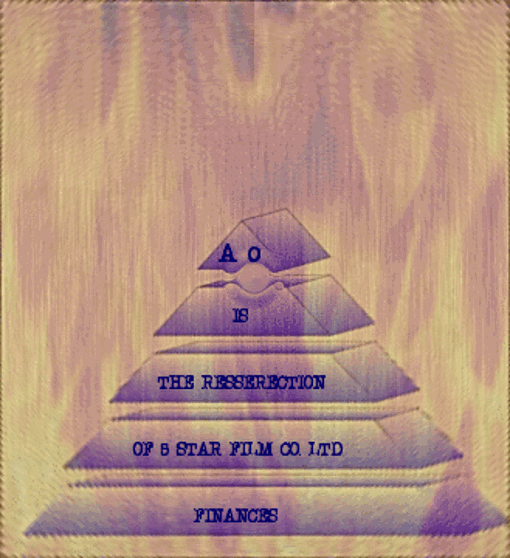 AT PRESENT...
We are ready for business,having accumulated "Rights" to license for distribution
more than 1700 episodes of (9) India Television Series,worth more than £230,000,000 throughout only one year of successive broadcasts.
We also list British & American Comedy Series and a feature film and a documentary series.
Having been a vetted Member of "RightsTrade" for over a year,we can also introduce clients to over 4,000 Hollywood Movies that are listed at the Market Place listings that we are able to access through our account.
After 9 Years of creating 14 Intellectual Business Models including three Franchises,to the value of £4.4.000,000 we are confident that not only is the business bolstered with valuable stock,but we can engage with buyers and offer Products with 7 figure stock value from the onset.



Lorena Malone: Senior Broadcast & Traffic Manager
Chief technical Compliance Officer:
Experience
– Present (2 months)

Sembach, Germany
– (10 years 7 months)

Sembach, Germany
•Subject-matter expert in multi-media production working independently and in collaboration with clients. Conceptualize, plan, research, develop and arrange production of radio and television news, feature programming, public information spots and web based multi-media products for audience of 323,000 in 56 countries across five time zones.
•Anticipate and resolve production related issues during conceptual development. Advise technical, operational and esthetic solutions, capabilities and compatibility of a variety of broadcast technology and media formats.
•Field producer/reporter and able to perform duties as a camera, audio and lighting duties.
•Develop, research, write, photograph, and edit products, interviews, news stories and feature based specials for radio, television and web based media distribution systems.
•Coordinate required logistics, subject matter expert interviews, graphics, photographs, editing, script-writing and promotion of final products. Manage complicated logistical arrangements on short notice at remote locations with high-ranking military, civilian or host nation personnel requiring extensive senior-level staff coordination.
•Schedule 11 television and 8 radio channels daily. Determine and employ day-part strategies for radio and television resulting in effective communication to specifically targeted audiences. Work with rapidly changing events and sensitive subject matter fulfilling objectives within short deadlines.
•Archive spots and b-roll for future airing, production and historical use. Review media content for quality, clarity of description/caption and determine the suitability for movement to the network media management storage system.
•Provide training and technical oversight to new employees on basic methods and techniques of radio and television writing, editing, announcing and operating cameras, recorders and non-linear editing systems.

– (3 years 8 months)

Baltimore, Maryland Area
• Monitored, trouble-shot and aired live and pre-recorded television programming. Collaborated with station traffic manager to resolve issues in daily playlists. Updated broadcasts with program ratings, weather reports, live updates and crawls. Worked with News department in production of live news, traffic reports and weather updates from studio and remote locations.
• Recorded live programs, positioned antenna for satellite network TV feeds and dubbed tapes for air. Served as first-line of quality control for all products provided to ABC for airing.
• Coordinated with advertising department to provide video requests, develop and manage publicity campaigns and schedule and target commercials.
• Produced live and pre-recorded news, local talk shows, specials and sporting events. Instructed and informed on air talent and lead director of camera changes, lighting and studio issues. Coordinated between director and talent. Operated robotic, remote cameras, teleprompter. Worked with Kyron system to provide graphics such as lower thirds, full screens and credits.


Jayson Johnson: Channel Producer Editor:

Achievements: Technical Compliance Officer

• Developed a production, Clear-Cut Films as Founder, Creative Producer and Director, where several short films,features, documentaries, theatre, contemporary performances and studio projects were made. Presently working in Mumbai(India), London(UK).
• Worked as Production Assistant, with Olympic Broadcasting Services, at London Olympics and Paralympics 2012. Also operating all aspects of production;scheduling and budgeting, in a broad spectrum of entertainment media including Olympic Broadcasting Services.
• As Production Manger & Stage Manager at Artemis Production; organized one of London's fabulous and successful shows, a promenade theatre, one of a kind, "Sign of the Strawberry" that received excellent press reviews and accolades.
• Great range of practical experience, with ENG Broadcast cameras,Sony EX3 and Cannon 5D cameras and have been involved in the media industry for more than 5 years.
• Intense 2 to 3 years experience in Sales & Direct Marketing where business skills like up selling,cold calling, closing deals,negotiating and building relations were practised and achieved.• Good knowledge of editing softwares FCP/Adobe,social media marketing, online marketing,content development, execution, and marketing tools SEO, SEM, ORM etc
• Was awarded best Employee of the year '09 and '10 consecutively, for his services as Technical Engineer at Belkin India.



Founder of 5 Star Film Company Ltd and 11 ingenious Intellectual Property licensing Models. Laird was the concierge for the Virtuoso Classical Violinist,Guinness Book of Records & Brit Awards Winner Nigel Kennedy in 1999, whose Fame connection experiences later inspired him to create the "One World Television Channel Franchise" During intensive research & development process has painstakingly learned the architectural design & matrix construction processes that enable a New Television Channel to be created and launched.

(Mark Christopher Lee)

(Public Relation & Promoter, contractee)
( MD of Nub Music and Nub TV - a new music show contracting to One World Television,Sky TV ,when launched)
Summary
(Mark Christopher Lee) is our Publicity Officer and is also in charge of Promotions. Also MD of influential new record label Nub Music an influential new record label and is according to Billboard magazine an out of the box thinker and the genius behind the The Pocket Gods 100x30 album which has taken the media by storm and has been nominated for awards. Mark is also a grammy nominated composer and has produced music for films, tv and advertising - clients include Hewlett Packard, O'Neill and the Travel Channel.

Mark writes and records music in a short turn around for TV/Ads and Film. All one stop and cleared for use. He has had credits on Sky TV, & BBC,
Nub Music record label, always looking for new talent,clears & promotes Music Videos for the One World Television Channel.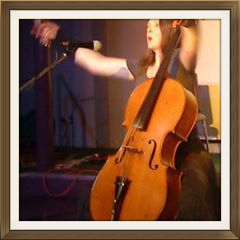 Julia Palmer-Price
Director: Co Founder [Program Scheduler]
Music Professional,Teacher & Recorded Musician Debutante. Recorded with Miro,Billy Bragg,Gavin Friday,& Toured with Nigel Kennedy.


Rebecca Holder
[By Contract] Accounts Manager.
Has held multi-million weighty accounts
for Firms such as Apple & Goldman Sacs.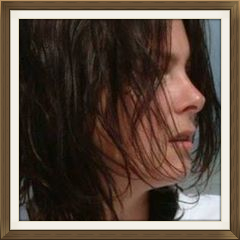 Evangelos Taxiarchos.
[Marketing Executive,Directors P.A.]
Previously, a Production Manager serving 110 Employees.
By Contract:
Steve Blacknell
One World Television Presenter & P.R.


'80s - Steve Blacknell ('80's VJ /MTV Host)
'Last Night a VJ Saved My Life: The Story of Steve Blacknell'
Steve Blacknell started his showbiz career as a record "plugger" /A&R man - working for the likes of ABC, Decca and Chrysalis promoting acts such as The Moody Blues, Leo Sayer, Jethro Tull and Don Williams.
He freely admits to signing A Flock Of Seagulls to Jive in '81, and was also instrumental in the success of bands such as Frankie Goes To Hollywood.
In '82 he made the heady leap into TV- hosting the BBC's pop/fashion flagship show "Riverside", became a regular on the BBC Breakfast Time sofa with Frank and Selina - and was Europe's inaugural Video Jockey!
In 1984 - as host/co-creator - he won a coveted "Ace Award" in the USA for best music show with his MTV USA show "London Calling" and a year later took a pivotal role in "Live Aid", interviewing Phil Collins on his historic transatlantic Concorde flight between London and Philadelphia.
As a writer, Steve's credits include "The Story Of Top Of The Pops", and as a showbiz columnist for "TV Quick" Magazine. He was a regular at Radio One hosting "In Concert", and he achieved further cult status as host of "Pirate Radio 4" and ITV's action packed Saturday morning show "Knock Your Block Off".
In 1988 Hollywood beckoned, and he spent two years there as BSKYB's "Entertainment Anchor". With the channel's eventual demise he went on to make five movies as an actor, front over twenty national commercials and host a variety of chat shows including MTM's award winning "Men In Suits Talking".
Upon returning to the UK in 1993, he founded two of London's most successful media networking ventures "The Network Experience", and the now legendary "Waffle Club" that still meets every month in London's Soho.
He is now a media trainer, personal manager and is now firmly back in the music business - consulting on label management and his beloved PR. Having conquered Anorexia Bulimia in the early 90's he often works alongside B-eat, the eating disorder organization, in an attempt to raise public awareness to the plight of the many male sufferers up and down the country.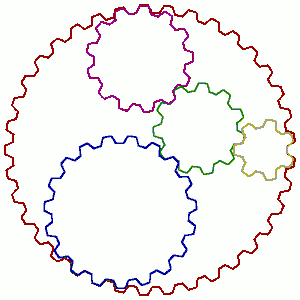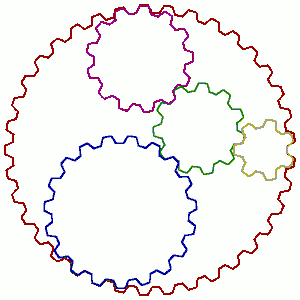 5 Star Film Co.Ltd delivers a Broadcasting Platform For Internet Broadcasters who are able to Air their Services on line, and earn revenue, by inviting Clients to an Admin Operated Broadcasting Room. The Company supplies the website and provide a Pay-to enter Video and Ticket Booking Pay-Cart,as well as a Skype Customer Service & a chat room.
The Broadcaster can apply to Admin a Private room which is accessed via a Login, that automatically registers invited Guests as Group Members. Once the Clients or contacts have been invited, this is a spectacular way to multiply earnings for a broadcasting provider of the following services...
Guitar/Piano/Music lessons/Dance/Yoga/Live Concerts/Lectures/Master Classes/Open Mic/Festival Broadcasts/Seminars/Language Classes/Art/Therapies/Charity Fundraising/Humanitarian/Human Rights Meetings/Clubs/Organisations/Political Party Meetings.
The list goes on.
Enquire at the Main Website for a Free Broadcasting License agreement and earn £1 per viewer who attends the Show.
The Following Slide

is awaiting Record Company Interests